Case Study

ROARB2B

Brief & solution
ROAR B2B wanted to embed a positive and customer-centric sales culture across their expanding teams following the acquisition of a portfolio of events. We were delighted to collaborate with Acier Events on this project to create a solution for the ROAR team which would develop this culture with a programme of consultancy, training and onsite teams. Following the initial training consultancy delivered by Acier Events, we co-devised and delivered training workshops for the ROAR teams. The project is ongoing, with Benchmark delivering rebook consultancy, training and the provision of rebook professionals to support their core teams when the rescheduled live events take place.
Result
A customer-centric sales culture has been embedded and continues to be developed through the delivery of a programme of consultancy and training. This collaborative project demonstrated the power of pooling knowledge and expertise to create a bespoke solution for our clients. Together, Acier Events and Benchmark Collective have transformed sales and rebook strategies within the ROAR teams and given sales team members' renewed confidence and positivity in their roles. We look forward to providing rebook teams to support the ROAR teams when the live events take place.
Happy client...
ROAR B2B is a new event company with a clear mission to put the customer at the centre of everything we do. Having worked closely with the Benchmark Collective for a number of years at previous organisations, our first call was to them. We asked them to consult with us to develop a customer centric sales culture and deliver a training strategy to our team. We were delighted with the outcome and we would have no hesitation in recommending the Benchmark Collective team.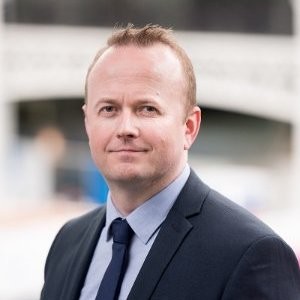 Bradley Maule-ffinch
/
ROARB2B